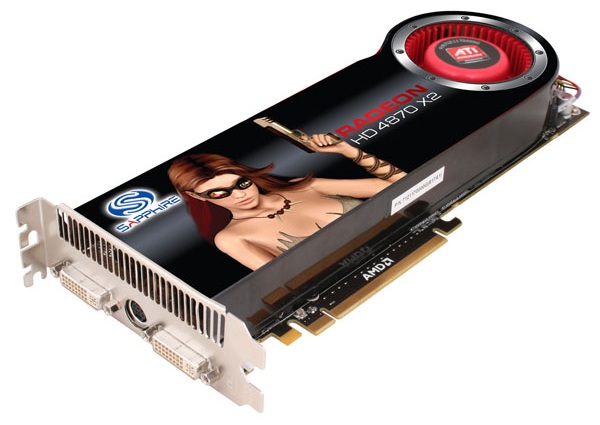 Sapphire HD 4870 X2 2G GDDR5 PCI-E
I just received my replacement graphics card from Athlon Micro, the company that handles all of Sapphire's return merchandise authorization requests. It took 14 days, from the start of the RMA process to the day the replacement graphics card arrived at my doorstep. I have to say I am quite pleased with the service I had received.
You can read the first article here: Graphics Card Failure – Sapphire 4870 X2
The replacement card is clearly refurbished, very clean, and with very minimal handling wear and a new set of serial numbers. It came in a small box and was wrapped in a worn polyethylene terephthalate antistatic bag with a piece of tape, very similar to how I had sent my card in. The amateurish packaging sort of makes you wonder, doesn't it? I've yet to test out my replacement card, which I will get around to doing over the course of the next two or three days.
Thank you Sapphire and Athlon Micro.